WHO ARE WE
We are a Husband and Wife team with an awesome crew that supports our efforts. We became storytellers because we wanted to help small business owners and everyday people tell their story and convey their message. Our approach to storytelling is documentary style & behind the scenes coverage. We believe that storytelling is the gateway to a person's heart, there is no project that's too small or too big for us document. We are a family based crew with family values. Translating the details, nuances and soul of your moment into media that you'll be proud to share with the world. We create media that pulls you in, visually engaging and emotionally surrounding you in the moment; allowing you to experience every laugh, cry, kiss and touch as if you were there all over again…If you already have a concept or you want to collaborate on the creative direction for your project we can help.
YOUR Vision. YOUR Trust. YOUR Story. PERIOD.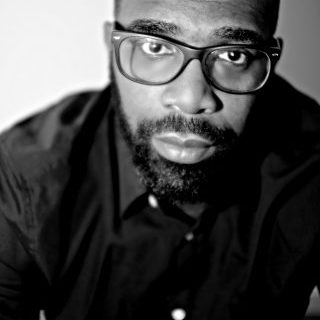 Don Napoleon
Owner/Senior Producer/Director of Photography
Don Napoleon is an Emmy & NOTOA Award winning Video Journalist, Documentary Producer, Teacher and Mentor. A graduate of Virginia State University with a BA in Psychology and Minor in Communications, soon after college industry experiences include organizations like NBC, Discovery Networks and the DC Office of Cable Television; building a reputation along the way that made him a sought after industry expert. Don's consummate professionalism and creativity opened doors to additional opportunities on projects with notable media groups and beyond including MTV, TV One, Essence.com, Twentieth Century Fox, the United States Senate and House of Representatives.
Since 2004 Don has expanded his creative reach as a partner with GearShift TV, a Washington DC based Production Company known for memorable commercials and marketing projects with clients such as Eastern Motors and the nationally recognized Super bowl commercial featuring Mike Tyson. This partnership increased Don's profile, enabling him to produce groundbreaking work for an even broader book of clients like covering President Barack Obama and Attorney General Eric Holder for the National Action Network's annual convention, Super Bowls 47, 48 and 49 for the NFLPA and NFL Wives Associations, DreamWorks Pictures and GMC trucks featuring former NFL Player Howie Long.
The Napoleon Complex project, Don's documentary film house, is the most powerful extension of his craft allowing Don to passionately convey the human experience in real environments. The Dorothy Height Foundation honoring Kenneth "Babyface" Edmonds and Capitol File Magazine are among NCP's list of clients as is Maryland Public Television where Don's work earned him his first Emmy. Don has also donated his skills to aid philanthropic organizations like The International Women's Policy Group for their "Causes that matter to Women" project. Vice President Joe Biden, Robert Redford, the 2013 tribute to Nelson Mandela and the March on Washington's 50th year Commemoration with Al Sharpton are part of an ever-growing list of clients Don has garnered for his innovative and cutting edge work that also earned him a "Finalist in Film" honor at the 2015 Ivy Innovators Awards (2015 IVY INNOVATOR AWARD FOR FILM).
A proud member of Omega Psi Phi Fraternity Inc., has never forgotten to pass on what he's learned to the next generation. Exposure, the nonprofit organization Don founded in 2003, offers in-depth, real-world education to college students interested in the Multi-Media and Arts Industries. Focusing special attention on students of HBCU's, the program utilizes hands on projects, event production opportunities, introductions to industry insiders and tours to world class television studios, stages and film sets to create a rich and immersive experience that adds meaning to the classroom education. This 13 year labor of love now boasts more than 700 students, 95% of whom earn internships, a college professor and Cannes Film Festival winner.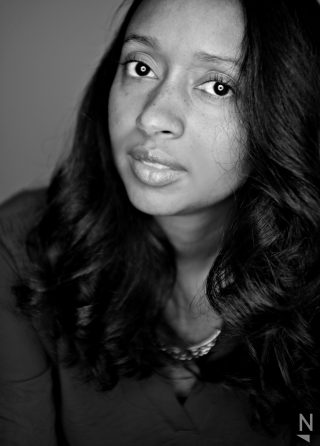 Erica Napoleon
Co-Owner/ Producer/ Creative Manager
Erica Napoleon rounds out the team with her TV Network and media business experience. A graduate of Radford University with a BA in Media studies, graduate of the photography program at Washington School of Photography and former Producer/ Network Presentation Coordinator for Comcast SportsNet Mid-Atlantic & Goodlife TV Network, Erica contributes her creative eye to all major phases of the organization video and photography projects, managing project logistics, major business initiatives, research and creative management.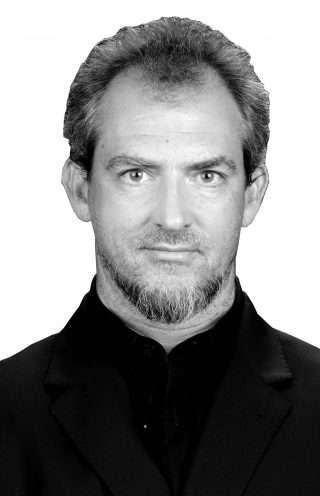 Jim Folliard
Director of Photography
Jim Folliard is the owner and head cinematographer of Gearshift. Jim has been honing his photography and videography skills for over twenty years. Jim is a Virginia native who has spent his entire life living and working in the area. Jim is very well known in the DC metropolitan area for his work with local restaurants, athletes, car dealerships, nightclubs, and other business owners. It is not uncommon to catch one of Jim's commercials on TV as well as large venues such as the Jumbotron at Fed Ex Field. Jim is married to Shuggie Folliard and they live in Herndon, Virginia with their three kids Gigi, Jimmy & Fiona. Jim is also the co-owner of Fairfax Video Studio. Jim's passion for videography and photography is apparent with just one look at his work. Jim goes out of his way to create personal relationships with each of his clients. If you ask his clients to describe Jim and his work they will undoubtedly use the phrase, "attention to detail". Jim has created marketing videos that have helped business owners in Northern Virginia make millions of dollars in sales.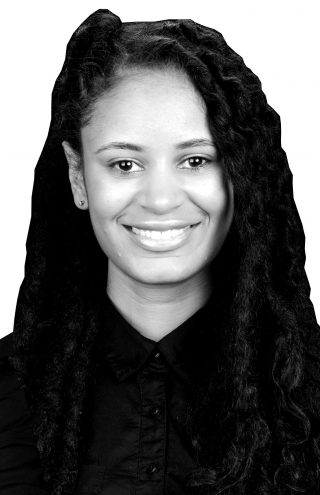 Katarina Smith
Producer/Senior Editor
Born and raised in NW Washington DC, Katarina Smith is a Virginia State University 2011 graduate, with a Bachelors of Arts, focusing in film and television. She began gaining recognition after her completion of the Legacy Media Institute lead by noted actor/ director Tim Reid where 12 media savvy college students and two international students produced a historical documentary entitled The Enduring Saga of Pocahontas Island, which went on to gain the Best Documentary Program Directors award in the Virginia Film festival. During that time Katarina, known as Kat by the crew, began to gain knowledge of the word and true meaning of "passion". Passion, in which she found while working on the set gained her knowledge of all aspects of the filmmaking industry and truly showed her what it takes to become successful. While at VSU Katarina work on numerous other projects which included a documentary entitled "The Mighty Classic" which displayed in the African American Museum of Richmond,VA. KaTarina is now a lead editor at NCP and Gearshift TV. Kat has since worked with top recording artist, Robin Thicke, Grammy U, Corporate Lawyers, nationally syndicated television shows and a mass of rising artist. She increasingly gains new and vibrate ways of learning and delivering clean and crisped video. Passion has taken her this far but skill will keep her in the game.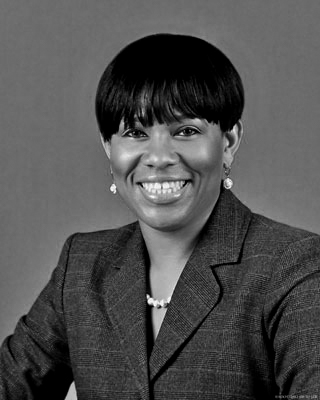 Carla Howard Perkins
Project Manager/Budget Manager
Carla Howard Perkins handles our government contracting solutions, business marketing, and business financial incentives. Her clientele includes small to medium-sized businesses as well as government agencies and private organizations. Prior to establishing C-M Carla was the Director of Business Operations for ARDX, a government contractor instrumental in implementing the Affordable Care Act nationwide. Before her tenure at ARDX, Carla worked at the U.S. Department of Transportation in Washington, D.C., for both Secretary LaHood and Secretary Fox as the Manager of the President's White House Women and Girls in Transportation Initiative (WITI). Carla wore dual hats during her tenure at U.S. D.O.T., as she also served as the Small Business Regional Assistance Director, responsible for overseeing the 12 Small Business Transportation Centers across the country charged with assisting businesses to obtain federal transportation contracts in all 50 states.
Before joining U.S. DOT, Carla was the Small Business Manager from Delaware to Florida for Skanska U.S.A, the 5th largest construction company in the world. Prior to Skanska, Carla was the Senior Business Development Manager for Small Businesses for the City of Norfolk, Department of Economic Development. Carla also has prior federal government experience as a Contract Specialist and Six Sigma Black Belt with the U.S. Departments of Navy, Army, and Defense Logistics Agency. She has also worked at NASA Headquarters for then Administrator Sean O'Keefe, the U.S. Department of Energy Headquarters in the Office of Secretary of Energy Bill Richardson, U.S. Senator Chuck Robb and Virginia State Senator Yvonne Bond Miller. Ms. Howard has a Master's Degree in Public Administration from Old Dominion University and a Bachelor's Degree in Political Science from Virginia State University. She is also a very active member of her community and currently serves on the Board of the Norfolk Public Schools Education Foundation, Still Hope Foundation, and is a member of Alpha Kappa Alpha Sorority Incorporated.
Monishka Grant
Business Development Associate (NYC)
Monishka Grant, founder of God Answered LLC, is a graduate from Virginia State University. She has a Business Management degree and a minor in computer science. Better known as "Mo", was born and raised in Queens NY until the age of 9. She moved to Montclair NJ where she continued her education. She is a God fearing women who loves people. Mo's business is an element of mobile development, fashion, advertisement, photography and media. Her clients are from all over the globe. Mo is a driven, passionate, strong minded person who sees things until the end. Her approachable appearance and business skills have been developed over 10 years working for fortune 500 companies.